TOWERING INFERNO
An interview with Andrew Potter (Sparafucile)
April 20, 2016
No Comments
by Larry Kellum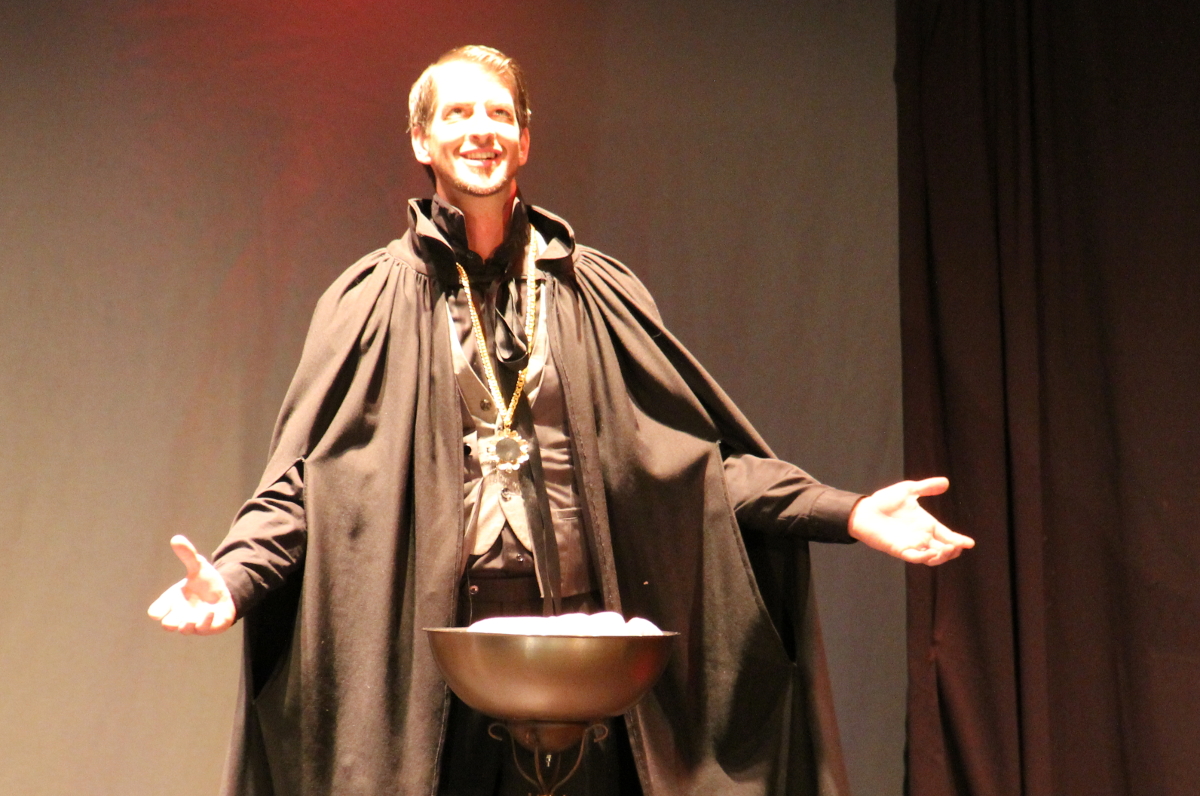 In the opera world, there is a species of singer called the "bass"….and, for some unknown reason, the vast majority of the long list of famous ones; Nicolai Ghiaurov, Norman Treigle, Jerome Hines, etc., have all topped the scales at well over 6 feet tall, with voices to match. Towering over all of them (at 6'10"!!) in CT Lyric Opera's upcoming performances of 
Rigolletto
, is the assassin Sparafucile of rising star Andrew Potter, who just galvanized Connecticut audiences with his sinister Devil in March's "Faust" and his sympathetic Colline in last year's "La Boheme", also with the CT Lyric Opera and maestro Adrian Sylveen's CT Virtuosi Chamber Orchestra. Local music critic Larry Kellum had the honor to recently interview this Colossus of Rhodes, and here are some highlights of that pleasurable conversation…
LK…How did you get started in this business?
AP…Like most basses, I started life as a high boy soprano. I sang in the high school choir, received my undergrad degree in vocal performance at Liberty Univ. in my native Virginia, and participated in many young artist programs. I sang all kinds of things………small roles, musicals, Gilbert&Sullivan….and studied with baritone Braedon Harris, but I didn't seriously consider a singing career until I was 27…………and that was five years ago!
LK…What was your official debut role?
AP… Ariodate in Handel's "Serse".
LK…Favorite role now, and dream role for the future?
AP… At the moment, Mephistopheles, but my goal is Wagner's Dutchman. I would also love to sing Olin Blitch in Floyd's "Susannah".
LK… In between these CLO runs of "Faust" and "Rigoletto", you snuck off to do the Commendatore in "Don Giovanni" in Colorado. After "Rigoletto", what's next?
AP… Engagements for roles in "Boris Godunov" and "William Tell".
LK… What is performance day like for you?
AP… I lead a normal life. Unlike many singers, I will speak, eat a light dinner, and even work out or have a glass of red wine.
LK… Distant future plans?
AP… I plan on singing until I no longer can. I wouldn't mind teaching someday, but only at the very end, and in my own studio if possible.
LK… This is your first Sparafucile. Any thoughts on the role?
AP… While its not a title role, its a great part, I love it, and am looking forward to singing it with such a great cast!
LK… So are we!! Thank you!
Announcements, Archives, News