CLO Presents Tchaikovsky's "Eugene Onegin"
October 1, 2016
No Comments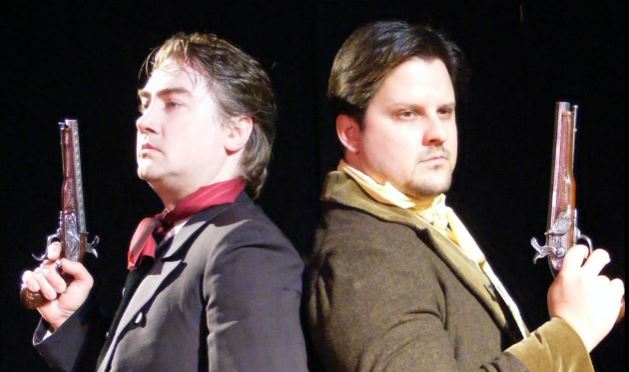 Beginning November 4th, the Connecticut Lyric Opera and Virtuosi Chamber Orchestra will collaborate for the first time this 2016-17 season to stage Pyotr Ilyich Tchaikovsky's famous Russian opera "Eugene Onegin." This fully-staged production will be performed in the original Russian language, with projected English supertitles so the audience can follow along.
"This opera is one of the loves of my life, both from the musical end, and also from the dramatic end" says CT Virtuosi and CLO artistic director Adrian Sylveen. "It very much reflects the Slavic depths of a personal drama that is characteristic of that culture, and characteristic of my culture to some degree as well."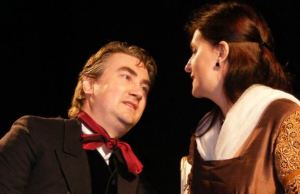 Based on the Russian novel in verse by Alexander Pushkin, "Eugene Onegin" is considered one of the best examples of Slavic lyric opera. The story concerns a selfish hero (Onegin) who lives to regret his indifferent rejection of young Tatyana's love, and his careless incitement of a fatal duel with his best friend. "It's a story about missed opportunities, it's about bad timing. And it is about social norms, because it is the social norms that turn the bad timing into heartbreak," says baritone Maksim Ivanov, who portrays the title character Onegin in this production
Soprano Jurate Svedaite plays the role of Tatyana. "I grew up in the Soviet Union, and one of my native languages is Russian. So I have been reading and studying [Pushkin's novel] since I was in 5th grade! Every time you pick up a book, you do find something new. Every time you reprise a role, depending on what actors are playing around you (because they bring something new to the table), you find something new, and new energies come. This time around, I had a hard time seeing Onegin as a negative character."
Ivanov's depiction of Onegin perhaps contributes to this uncertainty: "In my opinion, Onegin is often misunderstood. If we were to put ourselves in his shoes, we would see what a tragic figure he actually is. He is a victim of the social norms, which push him into decisions he ends up regretting. And the people around him are also the victims of the same norms. The challenge is to portray him as detached without making him seem unlikeable. If we don't feel for Onegin, if we really dislike him, then we don't care that he's heartbroken at the end … and then [Onegin and Tatyana's] final scene is just an exercise in pretty singing. But I cannot also play him as terribly likeable either. He has to be cold, without seeming like a complete jerk."
The November 6th performance will also mark the first time the CLO stages an opera in the recently renovated Morgan Great Hall of the Wadsworth Atheneum in Hartford. "There are two aspects to it. One is the local community aspect: we are part of this relationship that allows us to be there, and I think it's important culturally for us, and I hope to some degree to the Museum as well. And then on the artistic side, it gives us the natural palace ambience that we are after, and related to that is the reflection of the [aristocratic] character of the opera," says Sylveen. The Hall, a soaring gallery adorned with dozens of priceless works of art, will doubtlessly provide a very special and unique experience for audiences.
In a time when many small, local musical organizations struggle to continue making music, the CLO and CT Virtuosi's production of "Eugene Onegin" marks the first opera performance of the Virtuosi's milestone 20th anniversary season. "It's a testament to perseverance," says Ivanov. "It's a monumental task to keep the classical arts going, and if it wasn't for the efforts of … organizations like the Virtuosi, a lot of the smaller markets like Connecticut wouldn't have available these incredible artistic experiences."
Performances:
Written by Ethan Sadoian
Archives